News

:

Position available with Digital Salmon - Two researcher/postdoctoral positions – systems biology modelling (NMBU, Ås, Norway)

December 7, 2018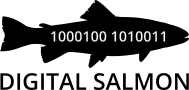 Application deadline: Saturday 2018-12-15.
Email enquiries welcome: Jon Olav Vik, jon.vik.@nmbu.no.
The Norwegian University of Life Sciences has two vacant researcher or postdoc positions (up to two years) in systems biology of Atlantic salmon metabolism. These are part of the Digital Salmon, a transdisciplinary project using experimental omics data on metabolic reaction networks. Ideal for modellers seeking challenges and exposure to a world-class environment in integrative genetics and systems biology.
The Digital Salmon (2016-2020, 4 M€) is the national flagship project in digital production biology and part of the national consortium for biotechnology, Digital Life Norway. Its objective is to establish a systems biology framework for adapting salmon breeding and nutrition strategies to modern feedstuffs. The long-term goal is to accumulate a library of various models of life processes in the salmon body, to quickly construct suit-tailored computer simulations to compute effective use of resources, for food security, fish welfare and human health. Such a knowledge base will enable faster response to challenges such as climate change, diseases, or scarcity of feedstuffs.
Main tasks:
Develop and validate genome-scale and tissue-specific metabolic reconstructions for salmon

Use these models to interpret multi-omics data from experiments on omega-3 metabolism under fish- vs plant-based feed, freshwater vs seawater, and more.

Develop a test suite of metabolic function for automatic quality control, documentation and benchmarking of our models.
Three-minuted animated film about the project: https://youtu.be/hl4b4Q8Hik0
Full advertisement and online application form:
https://www.jobbnorge.no/en/available-jobs/job/160435/two-researcher-postdoctoral-positions-systems-biology-modelling
Application deadline: Saturday 2018-12-15. Email enquiries welcome: Jon Olav Vik, jon.vik.@nmbu.no.